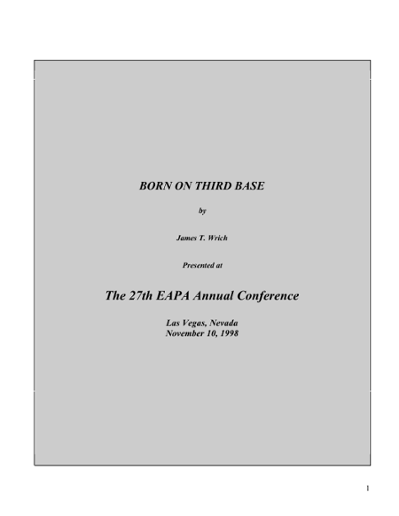 Name:
BORN ON 3RD BASE, rev. 030905.doc
Size:
59Kb
Format:
Microsoft Word
Description:
Keynote Presentation
Abstract
The purpose of this article is to encourage EAPs to accept the challenge of addressing the issue of diversity since fighting for those whom the mainstream would leave out was what this field was founded on when it addressed employee alcoholism thirty years ago.
Description
Keynote at the International EAPA Conference in Las Vegas in 1998.
The following license files are associated with this item: