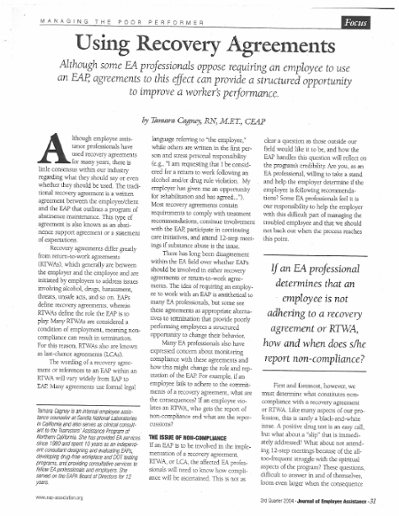 Name:
UsingRecoveryAgreements.pdf
Size:
1.930Mb
Format:
PDF
Description:
RecoveryAgreements
Publisher
EAP Association
Abstract
Although some EA professionals oppose requiring an employee to use an EAP, agreements to this effect can provide a structured opportunity to improve a worker's performance.
Citation
Cagney, T. (2004). Using recovery agreements. Journal of Employee Assistance, 34(3), 31-33.