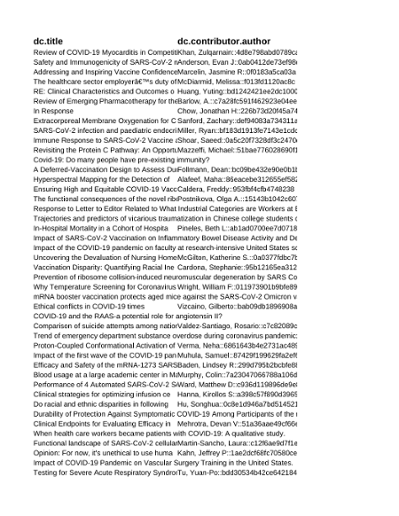 Name:
UMB Coronavirus Publications.xlsx
Size:
307.0Kb
Format:
Microsoft Excel 2007
Description:
Collection metadata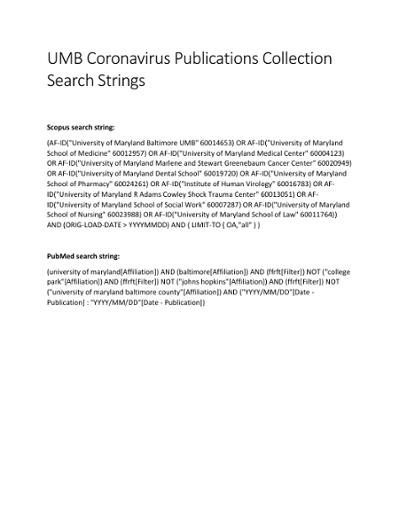 Name:
Search Strings.pdf
Size:
597.6Kb
Format:
PDF
Description:
Collection search strings
Other Titles
UMB Coronavirus Publications
Description
The UMB Coronavirus Publications collection was a former UMB Digital Archive collection that actively collected content between 2020 and 2022. The collection provided DOIs to coronavirus-related open-access articles published by UMB authors. Articles were collected through specialized Scopus and PubMed searches and RSS feeds. This record contains metadata of the former collection exported as an Excel worksheet and the specific search strings used to collect the articles.
Collections