Using Polyvagal Theory to Regulate Workplace Stress During Covid - 19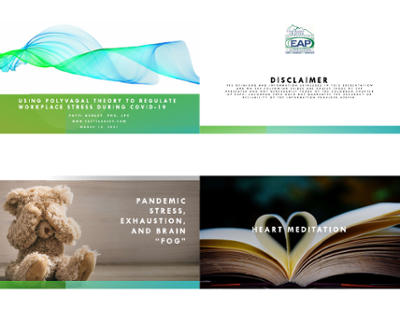 Name:
Stress Shame Covid Polyvagal ...
Size:
5.131Mb
Format:
PDF
Description:
Presentation slides
Abstract
This is a presentation begins with the concept that one needs to deal with their shame - defined by Bene Brown as the exceptionally painful feeling or experience that we are flawed or unworthy of love and belonging.... - Guilt is "I did something bad.... "whereas shame is I AM Bad". The presentation then brings these theories into the workplace and demonstrates how they increase stress. Finally it introduces the notion of polyvagal theory as a way to address these concerns.
Sponsors
Colorado Chapter International EAP Association