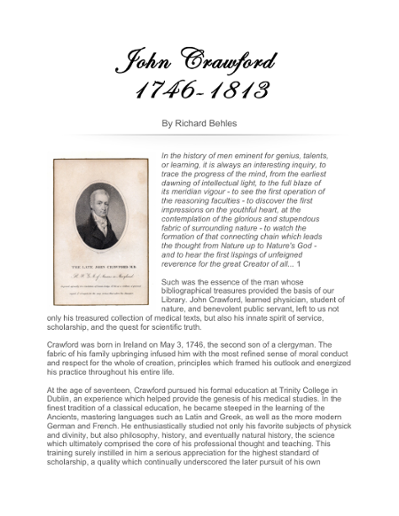 Name:
Crawford_Behles.pdf
Size:
704.7Kb
Format:
PDF
Description:
PDF of Dr. Crawford Biography
Abstract
John Crawford, learned physician, student of nature, and benevolent public servant, left to us not only his treasured collection of medical texts, but also his innate spirit of service, scholarship, and the quest for scientific truth.
Description
The biography was originally used on the Historical Collections Website. It describes the life and career of Dr. John Crawford, the physician whose private library was purchased to form the first medical library at UMB.
Collections