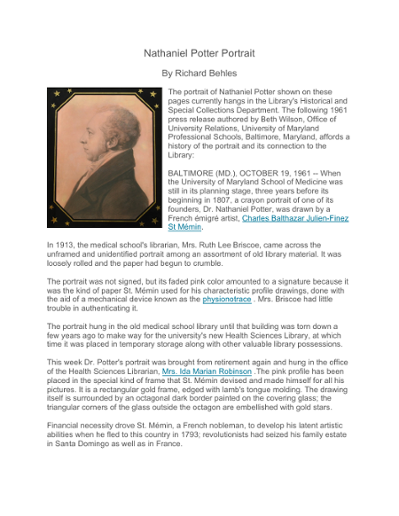 Name:
Nathaniel Potter Portrait_Behl ...
Size:
241.6Kb
Format:
PDF
Description:
PDF of Potter Portrait Writeup
Abstract
This piece outlines the history of Dr. Nathaniel Potter's portrait which hangs in the Historical Collections Department. The portrait was discovered in 1913 by then librarian Ruth Lee Briscoe. It was created in 1804 by Charles Balthazar Julien Fevret de Saint-Memin.
Description
The portrait description was originally part of the Historical Collections' Department Website.
Collections